Richard R. Rowe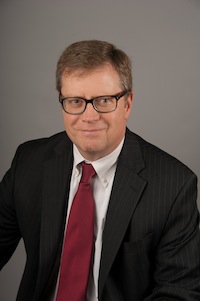 Law was a second career for me. I began my career working in advertising, first on the agency side and then on the client side. It never felt right to me so at the urging of my dad I considered a legal career. Deciding that law was my true calling I took the LSAT, the test law schools use in part to decide on admissions. I scored in the top one percent. I then left a relatively good paying job to attend Brooklyn Law School full time. This was in a way a homecoming for me. Although I grew up on Long Island, my folks were from Brooklyn and I was born in Brooklyn Hospital.
I obtained my Juris Doctor in 1993. After passing the Bar Exam on the first try, I was admitted to practice law in the State of New York in 1994. I began representing disabled workers in Special Security Disability claims in 1995 and in Workers' Compensation claims in 1996. After working for the largest Social Security Disability firm and then a prominent disability and compensation firm, I opened my own practice in 2002.
In addition to being a member of the Suffolk County Bar Association, I am a member of the National Organization of Social Security Claimants' Representatives, the New York Social Security Bar Association, and the New York State Injured Workers Bar Association. My connection to these associations allow me to stay current with changes to the laws.  In addition, these organizations provide me with access to resources that can assist me on the most difficult cases.
As a sole practitioner, I am committed to individual client services; this means that when it comes to the most important issues involving your case you deal directly with me and not support personnel.